{ Laura's BC Memorial }
1986 - 2016
"I just smiled, liking the idea that the sun would follow me wherever I went"
-from when she smiles by Laura
Laura was a longstanding member of the BC having started her babyz life on Babyz.net in 1999 moving to ABC Forum eventually ending up on Milk. She was very good with graphics and we all coveted the layouts she designed for her websites Cherub and later Squirt.
She was a keen writer and was owner/moderator of several writing forums most notably Racing Hearts and Virtual Lives, as well as being a member of Pixelated Lives. She wrote about several virtual families but her family The Fallon's was a constant on all of the forums. As goes hand in hand with writing, she enjoyed reading also and posted many a book review on her Goodreads page.
More recently Laura's love was reborn dolls, something she introduced to a lot of us in the BC before moving off in the Reborn Community and becoming a bit of a YouTube star with her channel littlexloves. She always wanted a child of her own whilst she was unable to achieve that, she always treated the dolls with the care and attention she would have a child. She adored her niece and nephew and often shared their growth with us.
She was a very sweet and bubbly person, and very creative, she was a talented clothes hexer of which we are grateful for and still use today. She cherished her babyz family (below) and put her heart and soul into old-style adoption applications.
Whilst she hadn't been an active BCer in the past few years, we are moved by her passing and will think of her often.

(taken by Laura)
{ Her babyz family }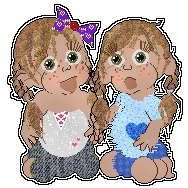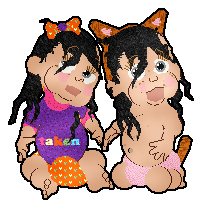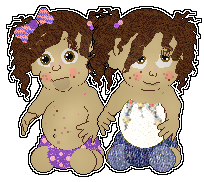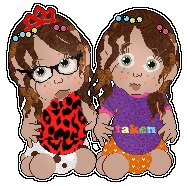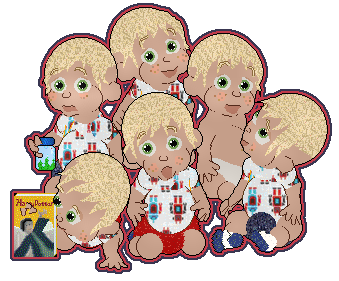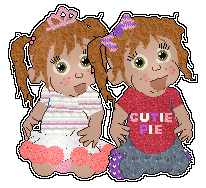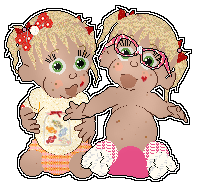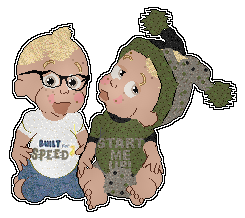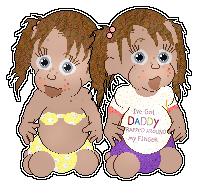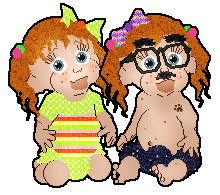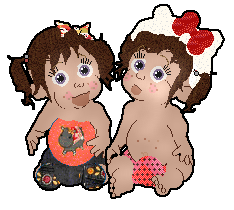 { What the Milkers said }
"she was always very kind and talented" - aida
"Laura was one of my best online friends back in 2000. We would chat online for hours. We lost touch when I stopped playing Babyz as often, but when I would pop back into the forum every year or two, I would always make a point to inbox Laura to see how she was going." -nataliejane
"Laura and I were always friendly and she was someone who welcomed me into the community right away. I remember receiving a beautiful Christmas graphic from her on my first December at Milk. It was really special as i was still a newbie and it meant a lot that she thought to include me after just a month. We would share ideas for clothes hexing and she encouraged me to try hexing myself. I will always be thankful for her warmth and friendliness." -jess
"I never spoke to Laura, but she was a huge part of why I got into reborns. I saw her thread on this forum, showing her reborns, and I found her channel and the rest is history. I acquired a few reborns myself and even started making them. Her videos inspired me and are the whole reason I have now found a hobby that I am completely in love with." -fall
"Laura was a good friend of mine back in 2010/2011 around the time I started collecting reborn dolls. I was with her and a few other women when the reborn doll community started to develop on YouTube around that time. It's such a small world- I had realized that we came from the Babyz community- a game I've been playing since I was 11! Little did I know this was the same woman whose clothes and accessories I was d/ling for the Babyz game at least starting in 2006. Talent was an understatement. She was such a postive roll model for the young girls who watched her videos in fascination. Even though me and Laura haven't talked for a couple years, I have always admired her incredible imagination and the fact that she never let anything get in between what she was passionate about. R.I.P Laura, you will truly be missed." -abria
"Even before I had signed up for Milk, Laura had already taken on a presence in my Babyz life without me being fully aware of it. Years before I had ever learned of Milk, I had one day been searching for Babyz downloadable content on the web and happened upon Laura's Babyz website, Squirt, and had fallen in love with the stunning clothing she hexed and so graciously offered up to everyone for free on her website - even though I'm pretty sure Bells were active at that time and she easily could have made them exclusive to her mootique and made money hand-over-fist. Still, she kindly offered her creations up to anyone and everyone with an interest in Babyz and that shows just how generously she shared her love and hobbies with others." -rima
"I always remember loving her clothes, I think i still have a good chunk of them in my game, and she always seemed very nice and welcoming, even if i'm sure we had moments where we didn't agree with each other or annoyed each other. She'll be missed" -kristine
"I think she would like this memory I have of her, I remember her as popular. Back in the day when that was still a thing, Laura had a website that we all coveted, with beautiful graphics and adorable hexed clothes. I will remember her for her talent, and for her kindness." -tina